Our older news articles are listed below...latest news in the sidebar to the right.
Christmas vouchers
Christmas is on the way! We are offering open dated flight vouchers on all flights again this year and will even extend the validity to help with purchasing early. This includes our Lake District flights from Carnforth. Feel free to contact us if you would like to customise a flight and receive a voucher for use as a present.
Time Team at Coniston
Watch our for some beautiful aerial shots in the latest series of Time Team as they do a special investigation of the old copper mines at Coniston. Airing originally in Feb 2013. Season 20 ep 6.

We appreciate that you want the best price and so we are committed to make our prices as competitive as possible. We are the only commercial helicopter Air Operator based in the area and so are confident that we are in the best position to give you excellent value for money. If you have been quoted better elsewhere for a flight from the North West, we will gladly try and beat it so please give us a call or email with the details.
Wedding Congratulations
Congratualtions to Mark and Alison who got engaged over their house in the Lake District thanks to a meticulously planned couple of days during Valentine's week; well done Mark!
Valentine's Day Special
Have you ever thought about using a helicopter for something really special for your Valentine? Last year we flew couples into hotels in the Lake District for a romantic meal over the Valentine weekend. We even supplied a bottle of champagne to enjoy on the flight! The experience can be customised and so unique.
Christmas vouchers
Looking for an unusual Christmas present? Why not buy one of our helicopter flights as a gift voucher? See our Christmas Flights Page for more details.....we can even BEAT THE POST with eVouchers!
World Rally Championships helicopter transport
Flights from Blackpool, Lancashire, Manchester and Liverpool to the WRC in Wales available from 10th to 13th November.
Adidas Terrex Adventure Race
Another great weekend of filming at the 2011 Adidas Terrex Coast to Coast adventure race. A huge well done to all those involved and we look forward to the footage being on TV in November.
Rock FM Bride Wars 2011
Congratulations Aaran and Serena from Blackburn who celebrated their happy wedding day as a result of raising the most amount of money for Cash for Kids and winning a free wedding - including a helicopter and pilot for the day provided by us!
CLICK FOR DETAILS

Lake District & local flights from Carnforth
We still have a couple of seats available for the flights from our base in Carnforth this Saturday. Flights range from tours of the local area, to a full trip around the beautiful Lake District! Prices from £74.
CLICK FOR DETAILS
Helicopter Prom Transport
Ever thought of using a helicopter as alternative school prom transport? They are becoming increasingly popular but are still exceptionally exclusive!
Thanks to Whitehaven!
Thanks again to the people of Whitehaven for their hospitality at the festival again this year. Photos coming here soon!.....
Whitehaven Fast-track tickets sales
Pleasure flights at Whitehaven Festival 2011 with special tickets available HERE
The Lakes 2 on ITV
The new series of ITV's 'The Lakes' starring Rory McGrath started on Monday 3rd Jan at 8pm on ITV1 and runs in this slot for 12 weeks...watch out for some amazing aerial footage and Rory on top of a hill....but did he walk there?.... CLICK HERE TO WATCH THE FIRST EPISODE
Wedding transport for summer 2011
Nothing makes a dramatic entrance to your wedding quite like a helicopter! We can even offer pleasure flights for your guests from the venue!
Grand National Helicopter Transport
Helicopter shuttle service again this year for the Grand National at Aintree departing from sites across the North West. CLICK HERE FOR DETAILS or give us a call on 01253 405 945
Mother's Day Gift
How about a VIP flight experience as an extra special gift this mother's day? A flight from Blackpool around the local area or even visit a hotel in the Lakes for afternoon tea! Please call us for details.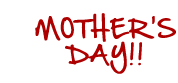 FREE FLIGHTS!
Check out our new 'Cheap Seats' page! Yes really....FREE HELICOPTER FLIGHTS!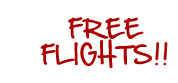 Valentine's Day Special
For an extra special experience this weekend or on the 14th, come for a private flight experience with us! CLICK HERE for more information. Or if you would like to customise your own flight, land at a hotel for a meal etc then contact us.
Helivation Training
The training section of our website has received an overhaul over the past few days. You can now purchase Helicopter Trial Lesson Gift Vouchers online! CLICK HERE for full details.
Christmas vouchers
Looking for an unusual Christmas present? Why not buy one of our helicopter flights as a gift voucher? See Christmas Flights Page for more details.....we can even BEAT THE POST with eVouchers!
Our filming on TV this weekend!
Check out Channel 4 on Sunday 7th November at 07:30 to see some stunning aerial footage of the Adidas Terrex adventure race in the Lake District. If sunday morning is too early then try 4OD CLICK HERE!!
3D HD filming/photography
Helivation are currently working with an engineer from Sony to produce a 3D HD aerial filming platform to help to make the most of this new technology. See the aerial filming page for more details.
Piel Island Heli-experience
We can now offer a very special and unique flight around Morecambe Bay to visit the famous Piel Island! CLICK HERE for details
Lake District flights
Our Lake District scenic flights from Carnforth on Sunday 24th Oct were a great success. The weather certainly came through for us and everyone reported having a fantastic time. See Lakes flights page for more details.
ITV Approved Supplier
As well as being an approved supplier for the BBC, we can now claim the same accolade for ITV as we have recently agreed upon a similar supply contract. Please see our aerial filming page for details.
Whitehaven Flights
We all had a very tiring but excellent weekend at the Whitehaven festival. We were truly blessed by the weather and it was great to chat to the locals as they gave us a guided tour from the air! Apologies to those who wanted to fly but didn't and we hope we did not cause too much of a disturbance.
BBC Approved Supplier
Helivation has recently been added to the BBC 'Approved Suppliers List'. This means that we can now provide the BBC with an aerial platform for photography & filming. Please see our aerial filming page for details.
British Grand Prix 2010
The British Grand Prix will be held at Silverstone this year and we will be providing helicopter transport from Lancashire right into the circuit. You could have a door-to-door service from Blackpool to track-side in only 1.5 hours!
Lake District Scenic Flights
Thanks to all the staff at Greenlands Farm Village for helping us take many happy passengers on flights around the Lakes this weekend....more dates will be announced soon!
Pleasure flights - 06/06/10
Our next pleasure flying day will be on 6th June from Blackpool airport. See the pleasure flying page for more details.
Volcanic Ash information
As of 16/05/10 we have been unaffected by the volcanic ash cloud from Iceland. If any of our flights are affected, we will let you know as soon as we possibly can. Feel free to give us a call if you have any questions.
BMW open weekend
Thanks to all the staff at Derek Woodman BMW in Blackpool for a great weekend. We were there with a helicopter and managed to show many people around as well as get some nice photos. Have a look at facebook.com/helivation
Aintree Transport
The Grand National this year is 8-10 April and we will be providing helicopter transport from Blackpool & City Manchester (Barton) airports. Arrive in style and with ease! contact us for more information.

Rock FM Partnership
Helivation has teamed up with Rock FM to provide a branded helicopter for use at a variety of events during the summer of 2010. The 'Rock Copter' will be attending many of the station's outside broadcasts as well as private functions. If you would like the helicopter at your event, please contact us or enquire at the Rock FM website.
We are on Facebook and Twitter!
You can keep up to date with all the latest news, discussions, photos and more on our Facebook fan page or follow us on Twitter. Special offers for the summer 2010 season will also be announced exclusively to Fans of our Facebook page - www.facebook.com/helivation and our Twitter page - www.twitter.com/helivation
2010 Pleasure Flights
We will be operating a variety of pleasure flights from various locations throughout the summer of 2010. Our flight schedule will soon be announced here, or you can contact us for an email notification.
New-Look website
Welcome to our new-look website launched Dec 2009. I hope you like the new feel for the site and check back soon as we add more and more information and features.